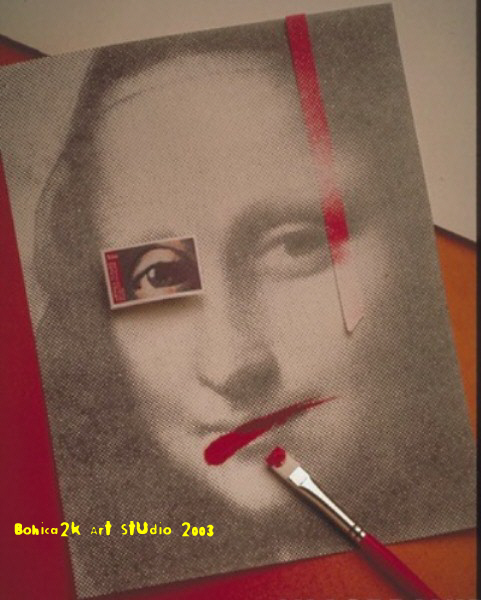 You are unique visitor number





WE

WON!
Congratulations from all the staff at Art Space 2000.com. You have won the "World Web Award of Excellence" for
originality, overall design and appearance, ease of navigation, and content. Keep up the good work.
---

Want to hear what we're listening to as we do our creative stuff?? Click on the button above...and listen to BOHICA2K as we broadcast live across the worldwide web! The best way to hear us is by using WinAmp. Don't have WinAmp?? Hit the link and go get it! How are you going to listen to us without it? You can't jam with us if you can't hear us!! Go ahead.....we'll wait.
Tim was the brilliant mastermind behind the scenes getting our music online to the world. Thanks Tim! I'll keep supplying you the tunes...you feed the ears of everyone else.
---
Hey Artlovers! We're Bohica2k and art is our game. Come on in and browse around a bit. We've made the site easy to go through....so enjoy yourselves. Just don't spill any drinks on our stuff! We tend to get angry at that.
Updated February 15, 2005

STONE
Lead on Cold Press 10" X 15"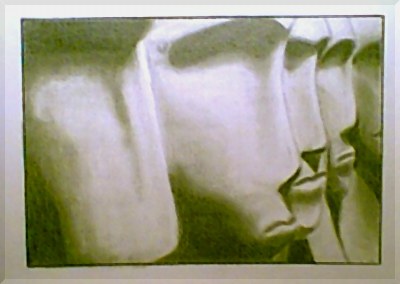 Just completed February 15. Another character(s) now in the continuing saga in my brain for my new anime'. They are a collective called Stone. On the same concept of Mount Rushmore...these stone wisemen will speak to only the mages. I got the idea from a friend of mine who is an awesome artist in his own right. Thanks Adidas! I told you I'd have this done today. *wink*
---
STILL IN THE WORKS..................................................
OK....so we lack the commitment to keep this site updated on a regular basis. I've gone to therapy and think I can handle the stress of putting a website together now. In the meantime....below is just a sample of the things I have in the works. Remember....they're NOT done yet. Just some of the projects you'll see in it's completion one day...soon.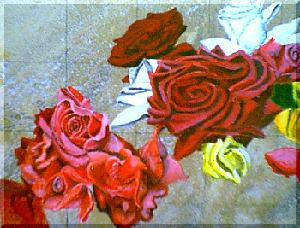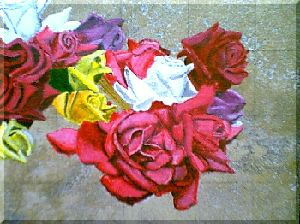 Bed Of Roses
I'm actually creating this on a floor tile. It was supposed to be for Mother's Day. It's now January. I think I'm a bit late on it. This piece is still in progress. Keep an eye out for when it's finished! Probably Easter. heh heh
---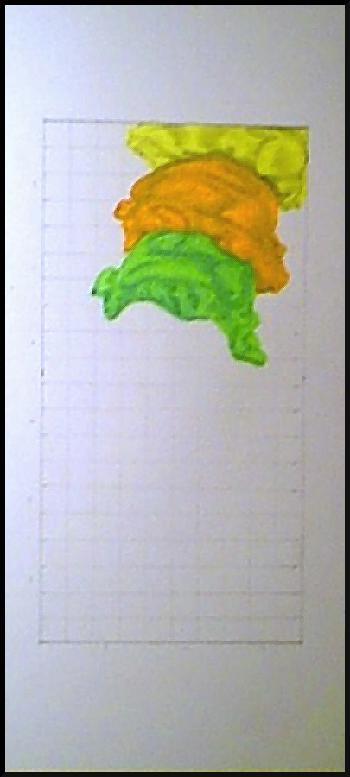 Pile It On
I'm excited about this piece. It's going to be a waffle cone with 5 scoops of ice cream. That is....when I'm done with it. I wanted the colors of the scoops to be vibrant. Not your "run of the mill" chocolate and vanilla. This is my world....my ice cream. *wink*
---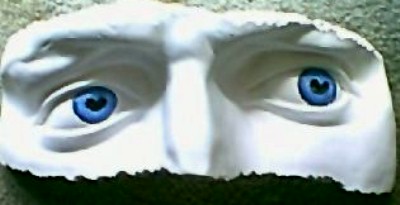 Eyes of David
In the works is some porcelain I'm testing out. This is one big piece of porcelain. I actually broke the first mold. Not believing in omens, I went with a second one. This one...I'll be more careful with. It's not quite finished yet. But it's close.
---
New for 2005!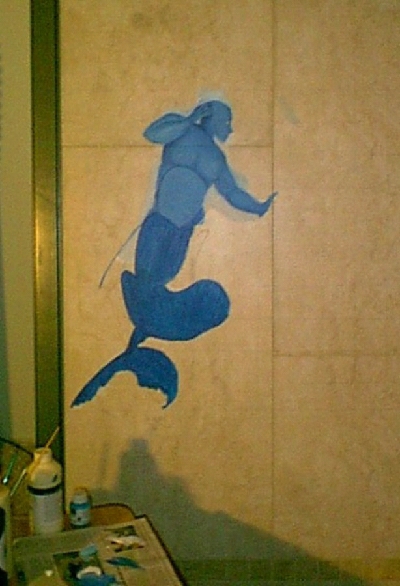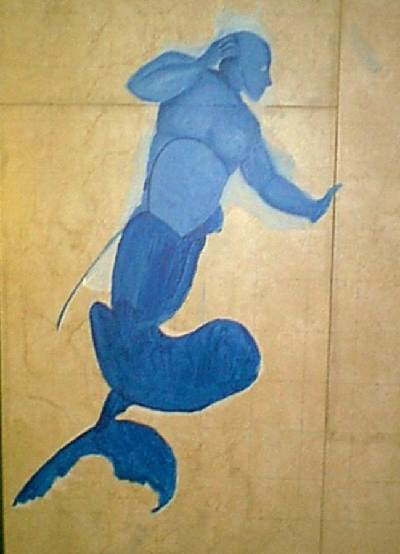 Unsure of the name of this piece yet
Ok....this one is going to be a doozie. I have received a large "Italian Marble" table top from a good good friend (thanks Betsy!). It's dimensions are 6' x 3'. I've decided to do a "merman" theme on this table top. There will be 2 of them, although I'm not sure why I picked two. This is in the very early stages of work. Watch this space as I continue to keep you updated on it's progress.
---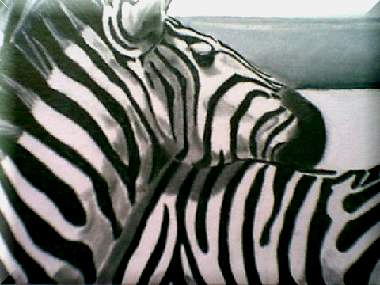 Bohica2k Art Studio 2005. All work is copyright and intensely protected by the Bohica2k Death Squad.